FULLY FURNISHED
SELF CATERING
SERVICED
AC
INTERNET
CABLE/SAT TV
HOT WATER
EN SUITE ROOMS
WASHING MACHINE
PARKING
24 HOUR SECURITY
LAUNDRY / CLEANING PROVIDED
"HOME SWEET HOME" Holiday Apartment
A very convenient beautiful specious apartment available for families visiting Srilanka, in Wattala, 8 Km to City of Colombo,(from the International Airport 28 Km - 30 min drive through High(motor) way) and with all facilities. Just 10 Min. drive to Wattala town, where the guest could enjoy good food, shopping, super marketing, and many more.(please refer below for photos)
THE SPACE
Specious 2 big bed rooms with Air Condition (solit type) brand new.

Large Hall (Sitting Room) with cable T V (more than 50 with local and Forign chanels)


Large kitchen with all the modern facilities for preparing meals if required.

Separate Bath room with hot water shower and separate toilet .
GUEST ACCESS
Separate private entrance to upper floor. (1st Floor).
INTERACTION WITH GUESTS
Since the host is a Banker who has traveled extensively to every corner of the Beautiful island, he will able to provide all guidance/advice to safe travel, safe lodging and hygienic eating places,all for free of charge.
THE NEIGHBORHOOD
GETTING AROUND
Taxi (car or van or Tuk Tuk) could be arranged with prior or short notice.

Public transport (bus) service available to Colombo main Bus stop or Railway station

Could use mobile applications on smartphone to obtain Taxi.
AMENITIE
Kitchen with all facility to cook (Rice cooker,Gas cooker ect)

Dinning table with Chairs

Wireless Internet free ( subject to maximum data access of 2GB per day)

Refrigerator and washing machine(brand new)


Laptop Friendly Environment

Hangers

Air conditioning for both rooms

Iron with Ironing table


Cable TV(local and international Chennel of 60)

Hair dryer
OTHER THINGS TO NOTE
Prices
The electricity charges will be recovered separately from the guest for the actual usage (units) at the prevailing maxcimum rate of the utility supplier. This charges is in addition to the rental quoted. An additional advance amount (depending on the guest intented usage) need to paid by the guest for elecrticity charges at check in for the number of days stay, and at check out if any excess usage above the estimated usage need to settled by the guest, also any underutilized amout o/a electricity will be refunded at check out.

The utility of water is FREE OF CHARGE.
For cooking, gas and gas cooker provided FREE OF CHARGE.
Note the rent of the accommodation is LKR 5000/= per night for the WHOLE APARTEMENT.
(LKR - Sri Lankan Rupees)

Also note depending on the duration of the stay the rent could be negotiable for instance;
1 week => LKR 5000 per night

2 weeks=>LKR 4500 per night
1 month=>LKR 4000 per night
(The above rates is subject to changes)

Full Payment for the number of days stay should be made in advance or at the time of check-in.
A refundable deposit of LKR 5,000 at check in.(This is also subject to changes)

Pets
Sorry, we do not allow pets at this property.
Acceptance of Children
We welcome children of all ages.
Cancellation
Prior cancellation could be made subject to arecovery of 2% administration fee.
Arrival and Departure
Your accommodation will be available to you on the day of arrival. Also please note at the prior or day of departure the actual utilised electricity charges unpaid amount if any, and unpaid charges for the stay if any and any other additional services you may have obtained/used during your stay, need to be settled.
WE WISH YOU A LOVELY STAY AT OUR "HOME SWEET HOME"
PHOTOS OF "HOME SWEET HOME" Holiday Apartment Upper Floor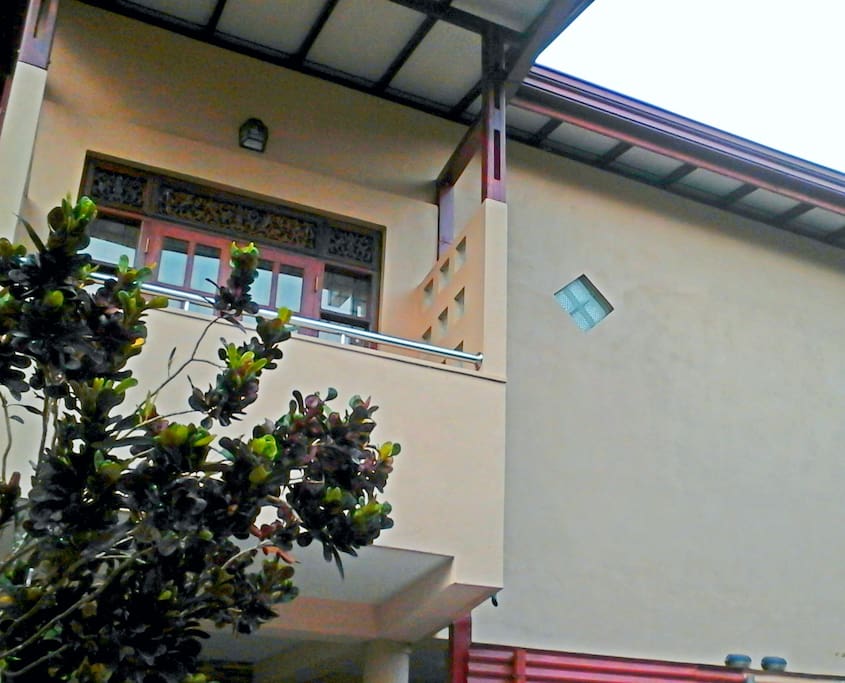 FRONT VIEW OF THE APARTMENT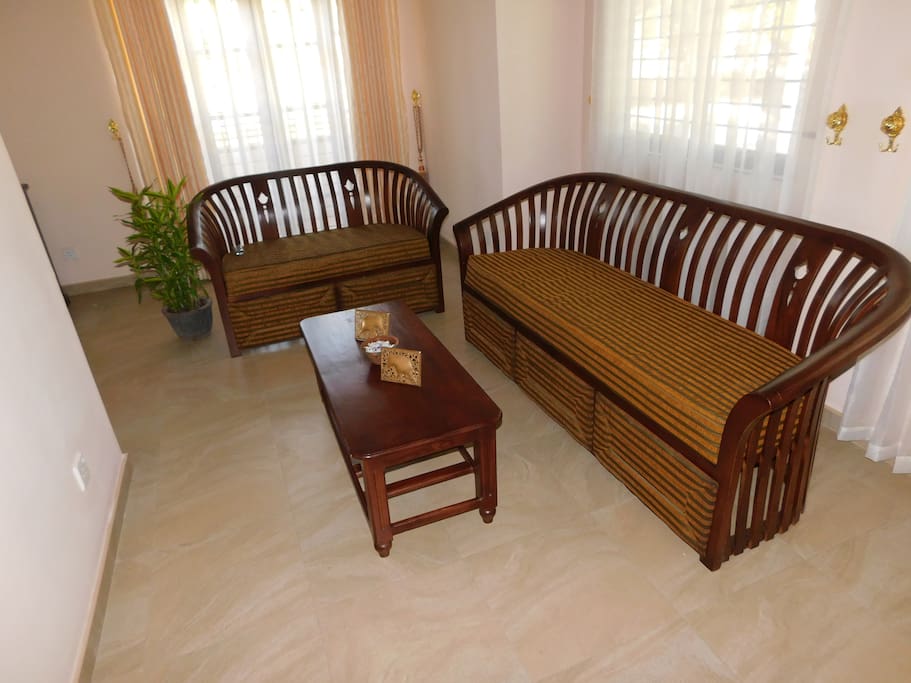 LIVING AREA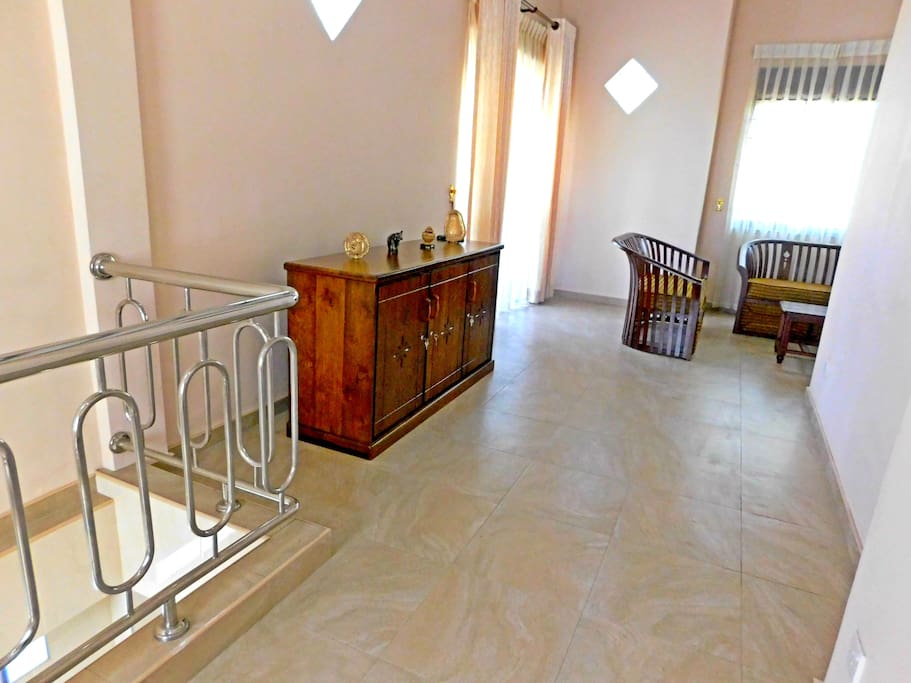 LIVING AREA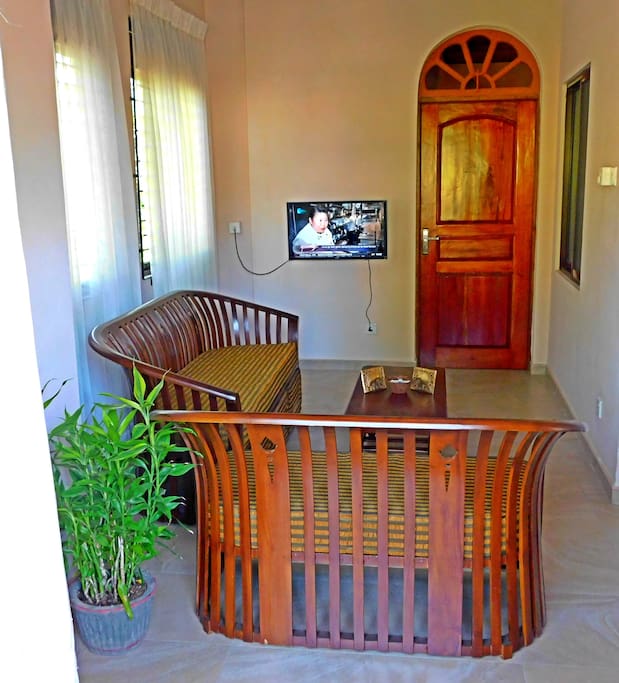 LIVING AREA WITH LCD TV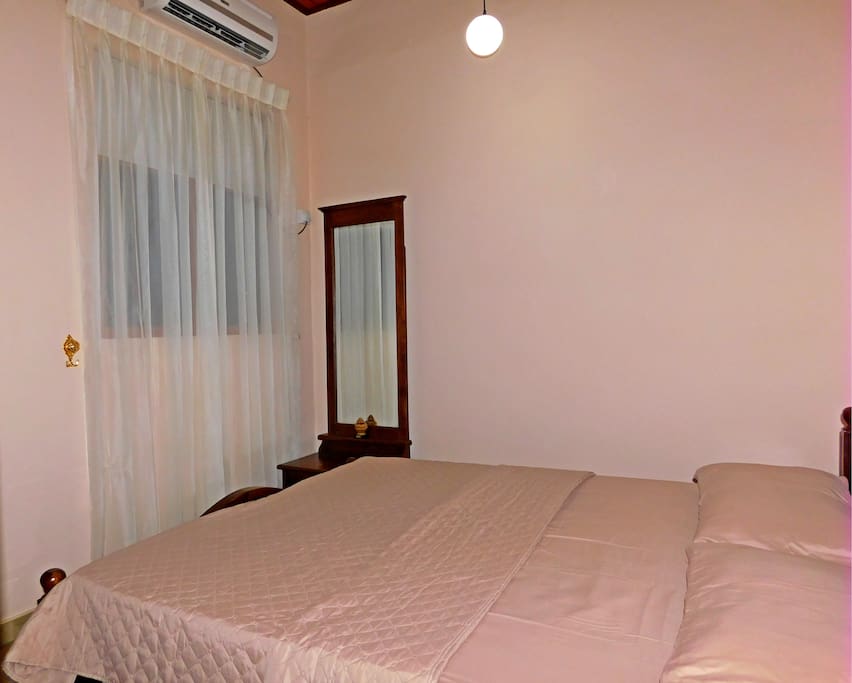 MASTER BEDROOM 1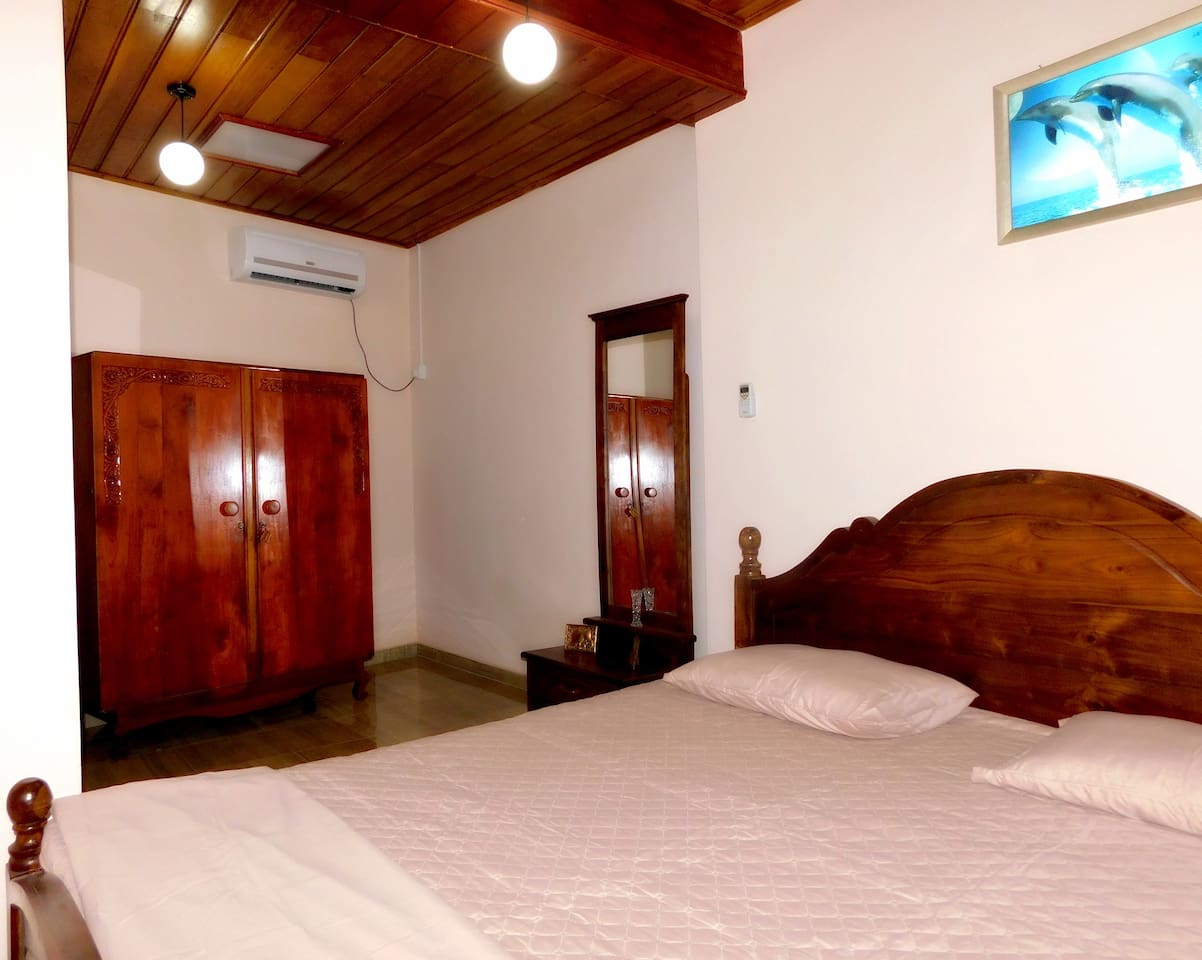 MASTER BEDROOM 2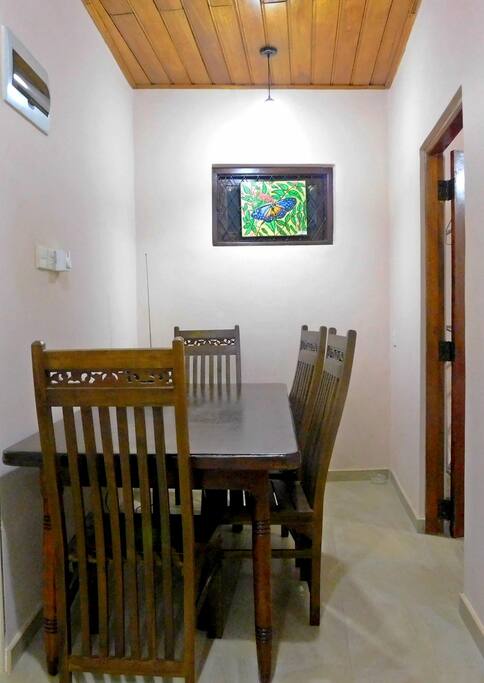 DINING AREA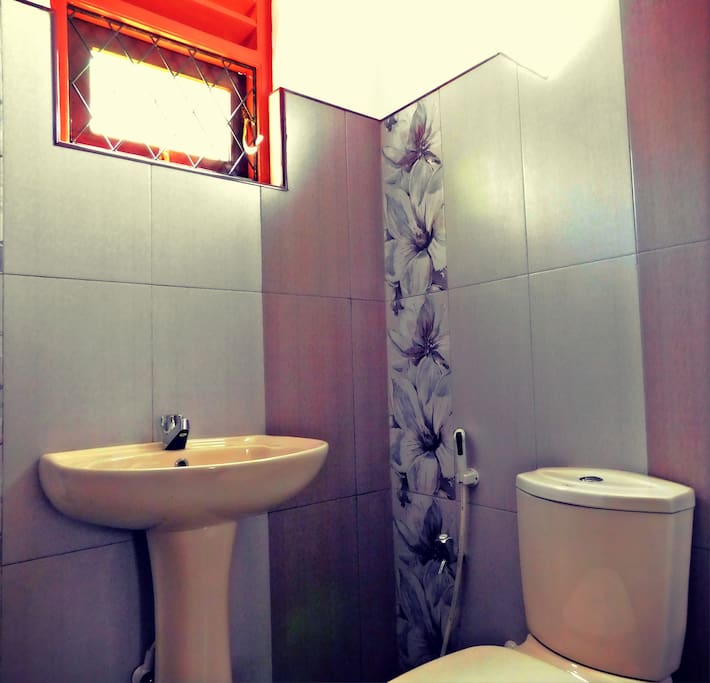 WASHROOM
BATHROOM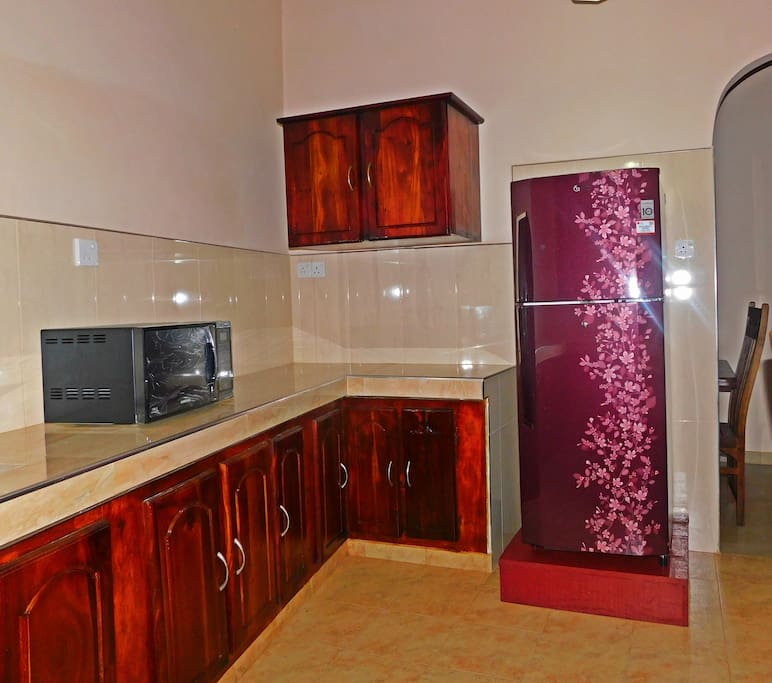 KITCHEN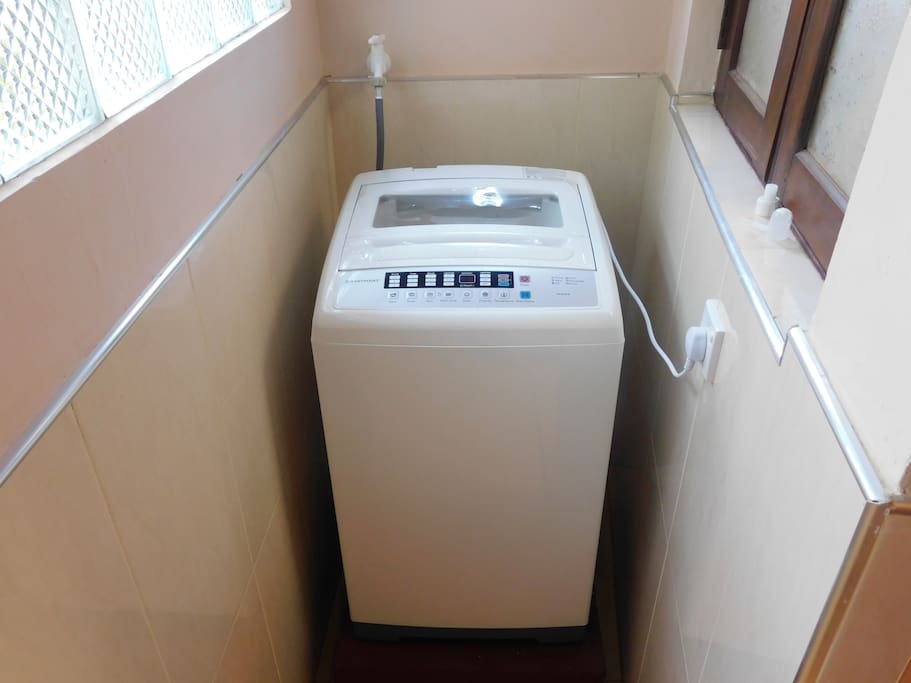 WASHING MACHINE IS ALSO AVAILABLE
Rental rates:
For 1 week stay Rs 5,000 per night
More than one week stay Rs 4,500 per night
one month and above stay Rs 4,000 Per night